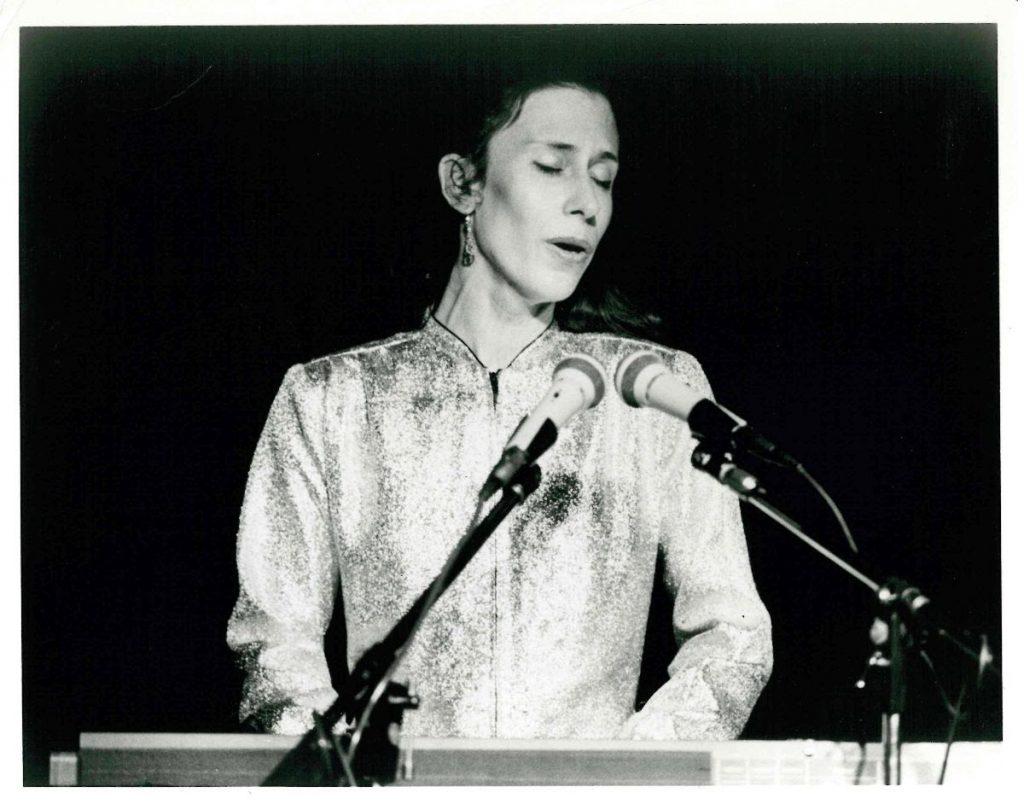 "If you're doing something that you love, and it can be any kind of creative activity—being an artist, a composer, making a wonderful meal, learning a language—giving something to someone else is so pleasurable. That is what we need to really embody and connect to. The joy and the love of doing."
. – Meredith Monk


Our mission is to give Meredith's joy and love for creativity to a wide audience, offering inspiration, solace and community through her art. As the world slowly opens up again, we're eager to return bigger and better than ever, with a series of ambitious programs that include in-person live performances and greater access to Meredith's work than ever before.

Your contribution helps us bring Meredith's work to the world!




Here's what you have to look forward to in 2022/2023 and beyond:
The premiere of Indra's Net, Meredith's first interdisciplinary evening-length music theater work since 2018.
The premiere of "Rotation: an audio video installation," which will exist as both an in-person installation at performances of Indra's Net and as a virtual artwork.
Our return to touring, including performances of Cellular Songs, MEMORY GAME, and Duet Behavior2: Meredith Monk & John Hollenbeck in the U.S. and across Europe.
The launch of the digital Meredith Monk Archive, which makes a selection of 60+ years of work by Meredith available to the public for the very first time!
Across these projects, our central mission is to provide access to Meredith's work, past and present, to share her unique gift for evoking the ineffable, and to generate inspiration and joy across audiences.
Your support makes these programs possible.